Adding team members to your page, you will need to make sure that you have turned your team member option on at your setting after installed and activated Grill.
Go to Teams – Add New
Team Features
This team features allows you to write both long and short instruction of your team member, use the Gravatar image instead of uploading a new one, fill in your team member's Facebook/ Twitter/ Linkedin/Instagram account. You can also create a group for your teams so it's easier for you to organize it.
What to do after adding all the members at Teams?
Once you finished adding the members, you can create a new page or your exist page to insert Team short code.
You can choose the layout (grid or list) of your team page, after filling your content details – insert into page.
After you hit insert into post, you get this short code in your content box:
So your page will look like this if you chosen Grid:
This is what it looks like if you select List: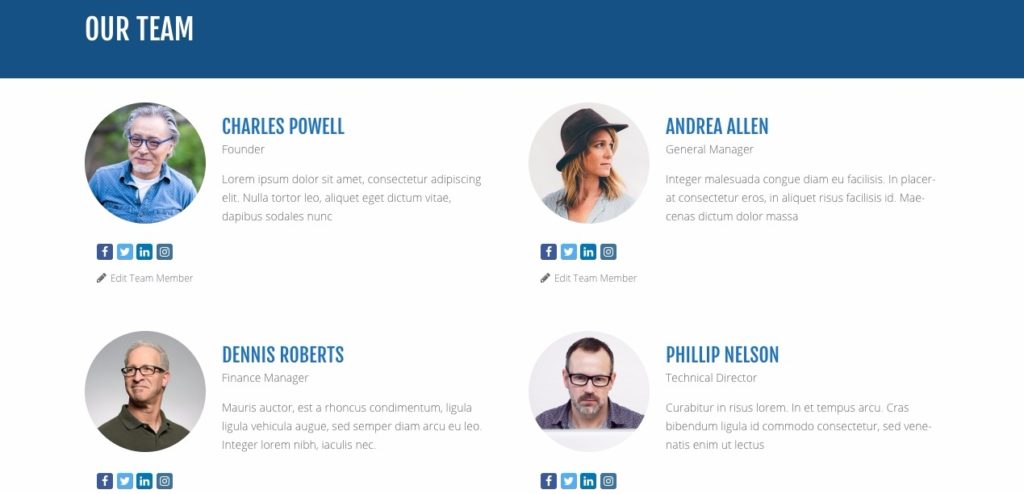 Voila!!