Add a new page

for your contact page, after your type in the title, select

"Contact Page" template

on the right sidebar.
2. After you select it, go to the top and save draft, then this Google Map box will show up, choose the second tab for Contact Form.
3. Insert the short code to this box then publish the page.
What if I don't have a contact form short code?
I'm using this free contact form plugin called "Contact Form 7", you can find it through your WordPress plugin or you can download here and install it.
After you installed and activated Contact Form 7, you will see there's a new option showing on your dashboard calls "Contact".
Add a new form and save it.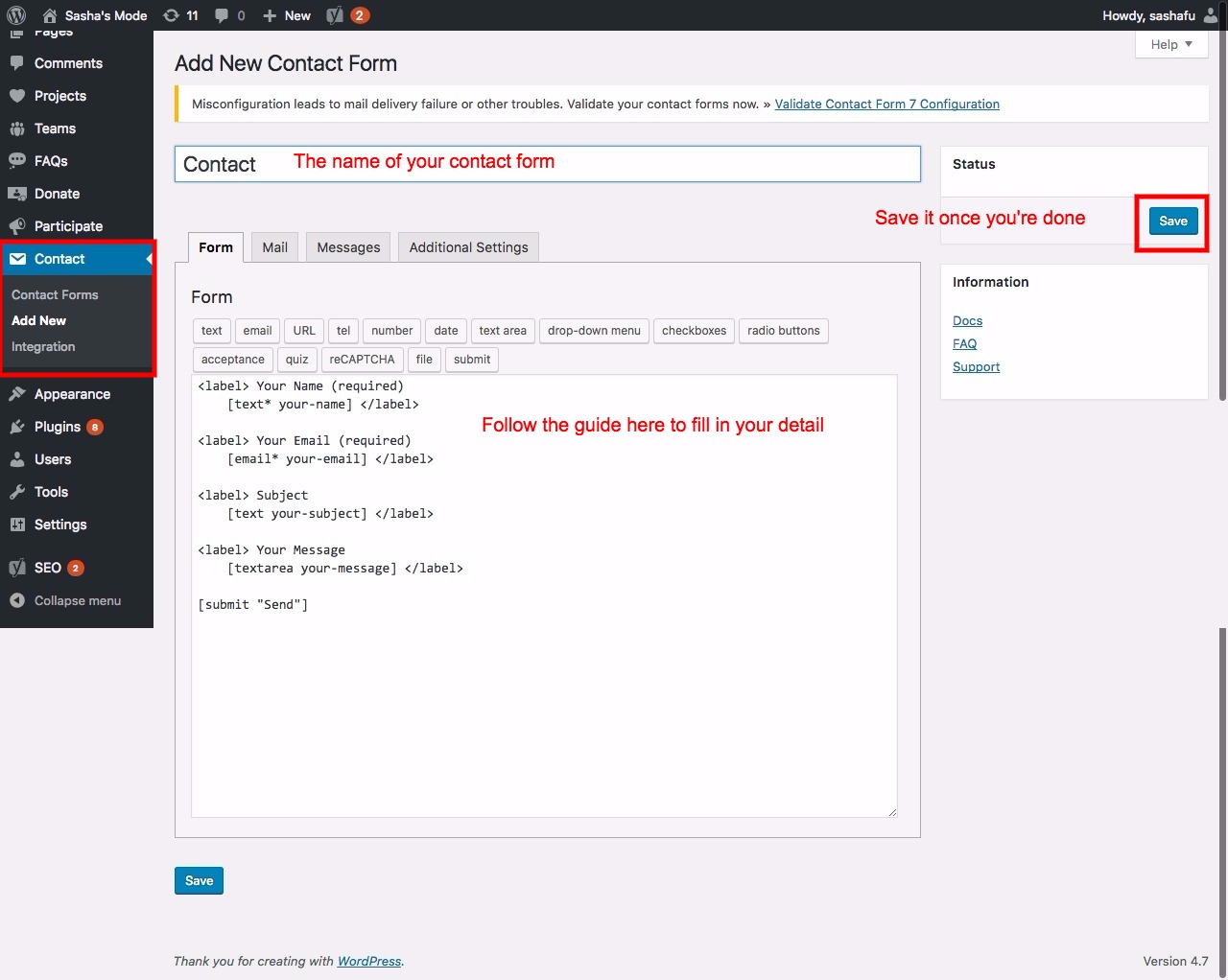 2. Go to Contact Forms, you will see the short code here:

 3. Copy the code and go back to your Contact Page and paste it in the box.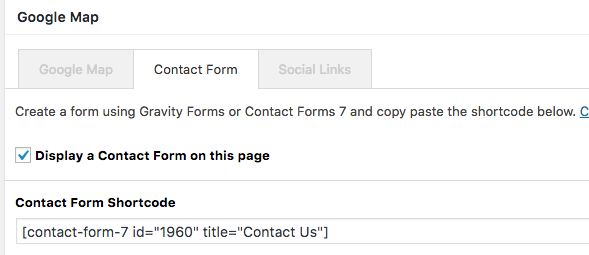 So this is what my contact form looks like: